The Christina Jones Team | Keller Williams Preferred |Seller Services | Houston Area Real Estate | 281-698-7986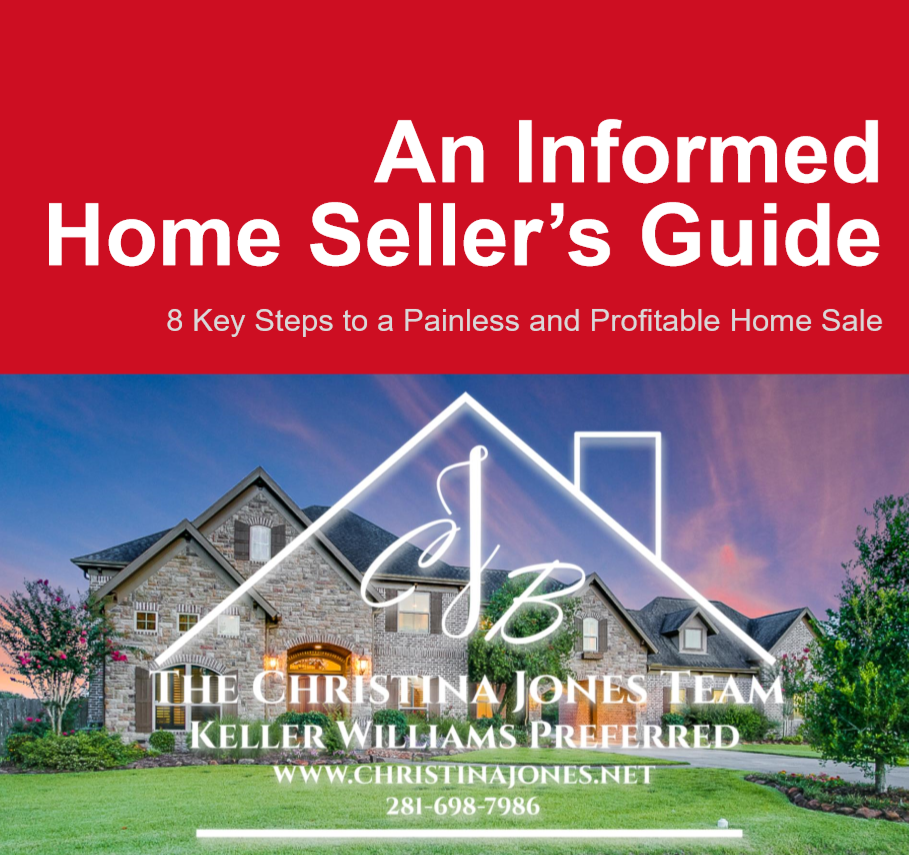 Well, it's time….
time to get your home ready for the fastest sale at TOP dollar!
Read below for a few tips and just a few of my services offered to my clients or I can send you my Informed Home Seller's Guide which is full of helpful information!
"After 48 hours on the market, 55 showings and 26 offers, we SOLD our house! We were hoping and praying to at least get what we were asking for, we ended up getting WAY over asking price! Christina Beth Jones is AMAZING! If your not using her to sell your house, your missing out!
On another note, we started searching for a house to buy that was perfect for our family and after only two weeks of looking, Christina called me an hour after a house had listed active and told me she KNEW this was the one. There weren't even pictures posted yet, but she had gut feeling about it and asked if I could go see it that day. We looked at it the same day it listed, put an offer down as soon as we left and they accepted it immediately! We're now closing on our new family home in just a few weeks!
I'm telling you, she's awesome! She knows what she's doing and is not afraid to voice her opinion if she thinks there is a problem that will arise from the selling or buying of your house. She is honest and works HARD to find you exactly what your looking for! She has now helped us find one rental home, two home purchases and now helped us sell our first house! I will ALWAYS use her!"
– Schonlaw Family, League City seller/Alvin Homebuyer
Click here to read what more clients have to say about their experience with The Christina Jones Team!
– Professional Staging & Photography –
– Virtual Tours and Videos –
– Extensive Internet Advertising –
– Extensive Social Marketing Plan –
– Network Marketing with Area's TOP Realtors –
– One on One Communication Throughout Entire Process –
– Free Notary Services –
– Connecting you to the BEST lenders for your next Purchase –
– Moving and Relocation Assistance Including Realtor Connections Across The World –

It is my GOAL to make sure the home selling process smooth and stress free for my clients!
I am ready whenever you are!!